Marina Municipal Airport is a small GA airport between Salinas and Monterey. It is built on the site of the former Fritzsche Army Air Field and you can still see the remains of the huge hangars.
Find the Destination on ForeFlight
The flight from the Bay Area is a nice half an hour stroll over the Monterey Bay and once over Watsonville you can start the descent towards the field which should be visible at 11 o'clock.
The airport is run in collaboration with the University of California Monterey Bay. The university also own the nearby Fort Ord Natural Reserve which is reachable through a nice path along the road.
Exit through through the gate next to the pilot lounge and turn right.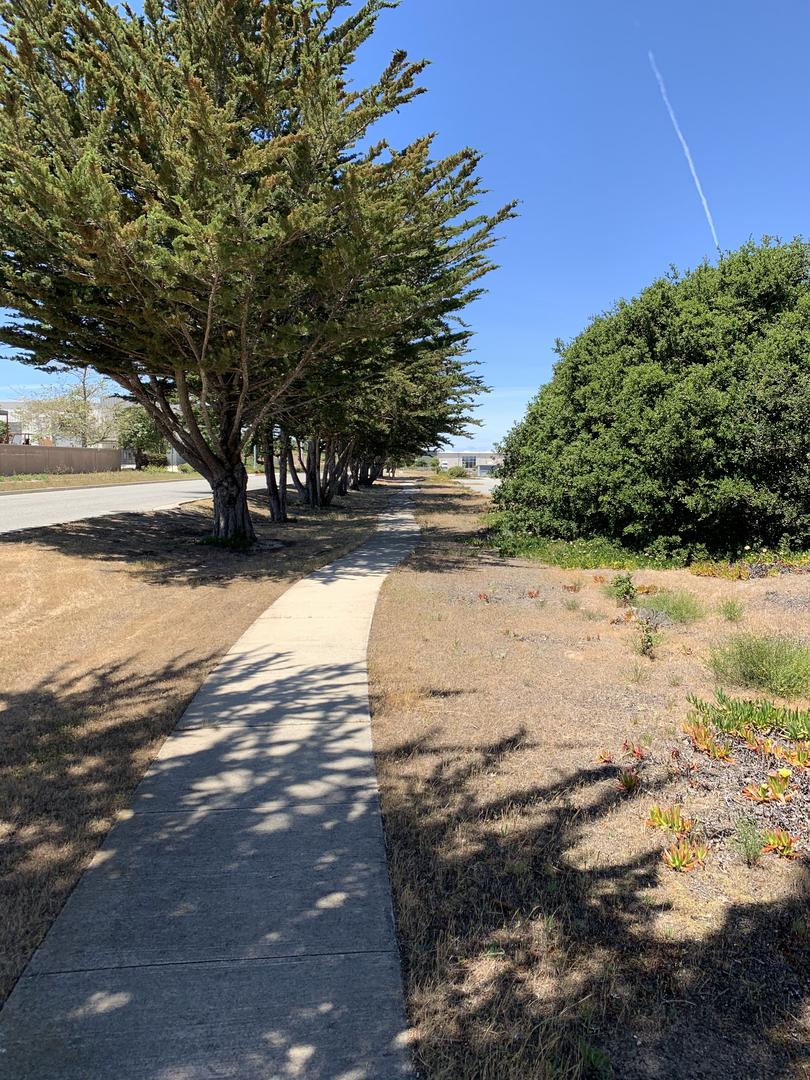 Walk past the SkyDive Monterey Bay and continue till you see the sign.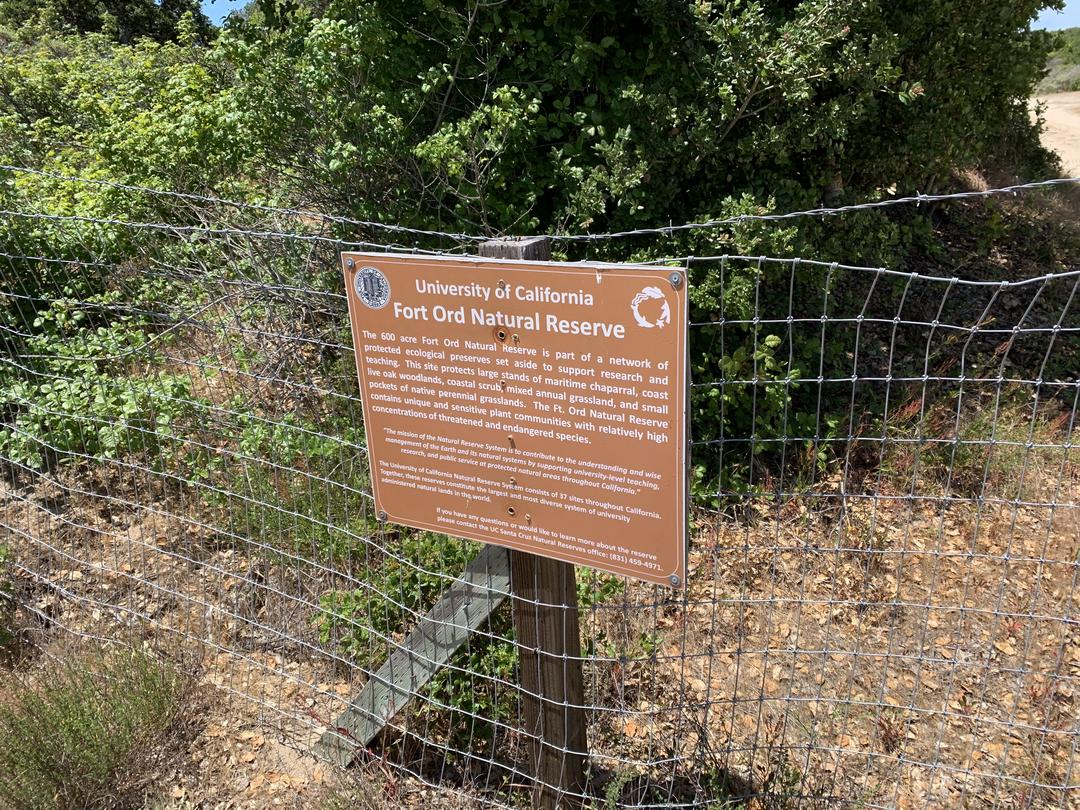 Enter through the main gate and walk around in the reserve. A few trails are in the shade and offer nice spots to do birdwatching and to relax.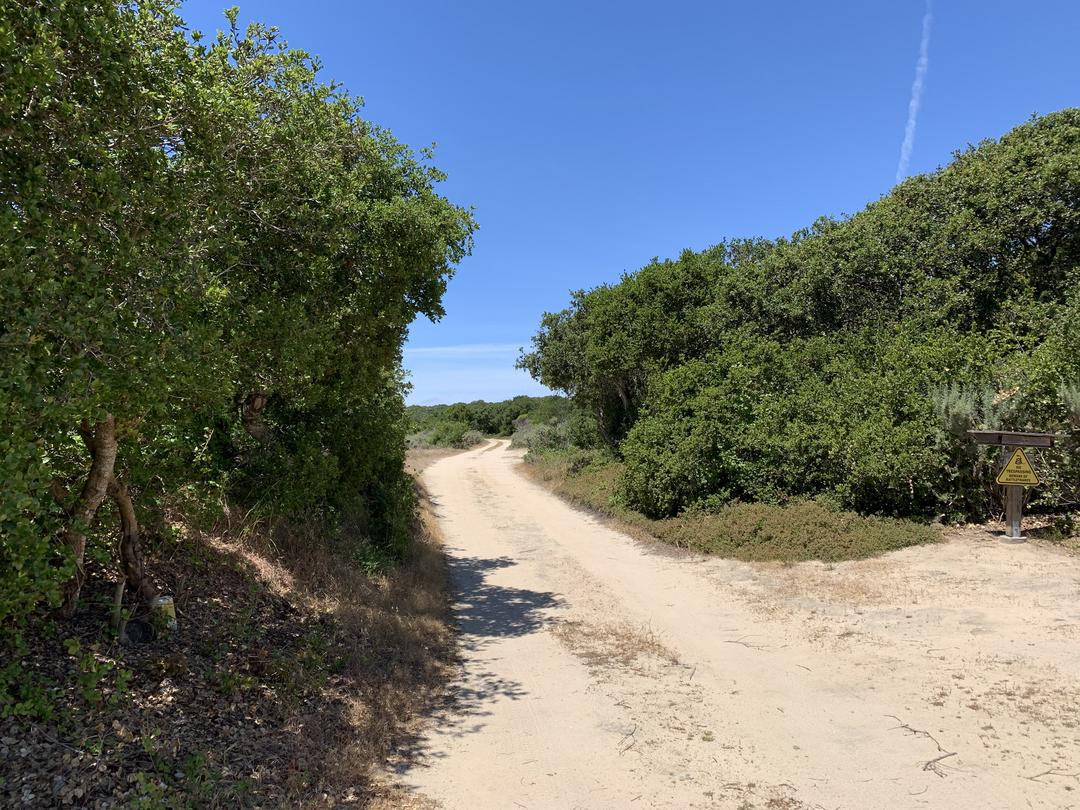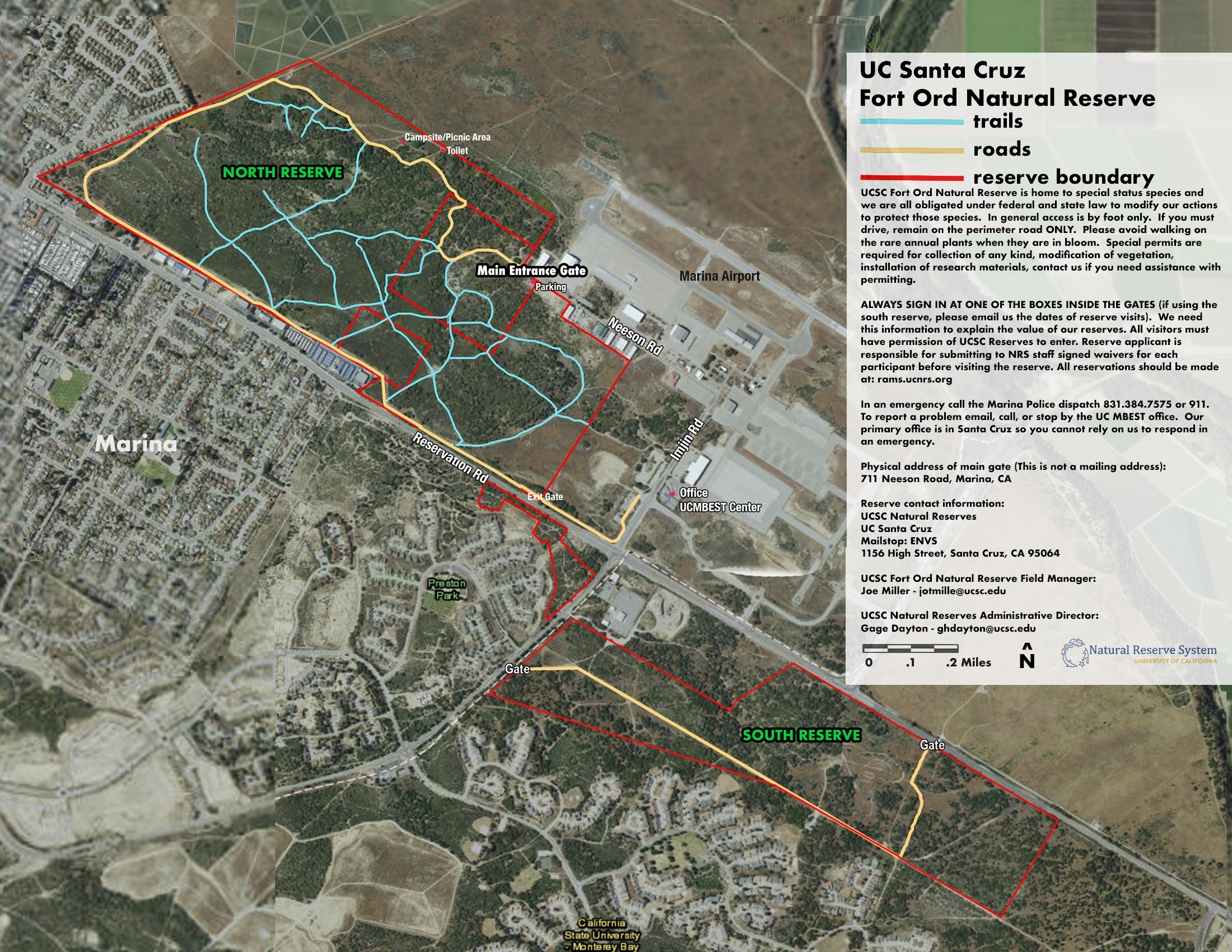 There is also a nice area with picnic tables and the possibility to camp.

On the way back fly over the Elkhorn Slough Estuarine Reserve for a beautiful color symphony visible from the air