A very nice stop after a bay tour, Stone Brewery in Napa offers a very nice dinner setting along the Napa River.
Find the destination on ForeFlight
If you're taking off from Palo Alto or San Carlos, fly along 101, ask for a Bravo Transition and enjoy San Francisco from above.
Be ready to switch to 120.5 and talk to SFO tower.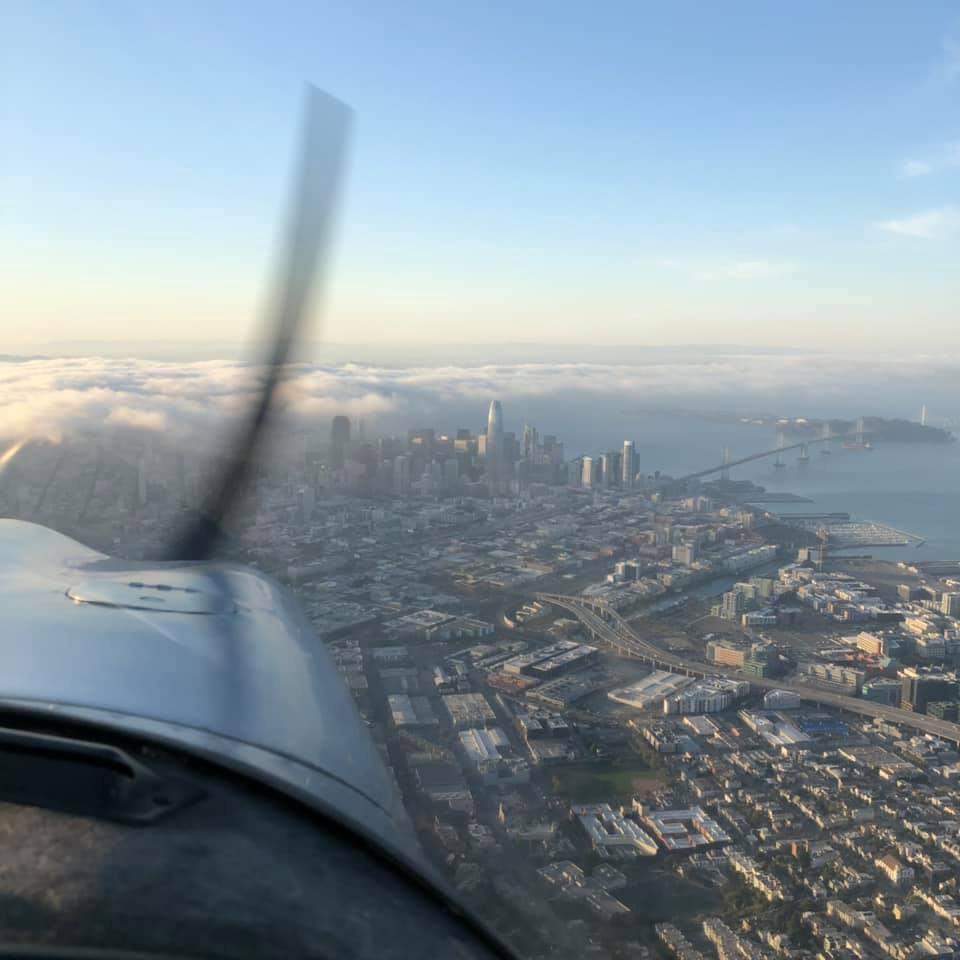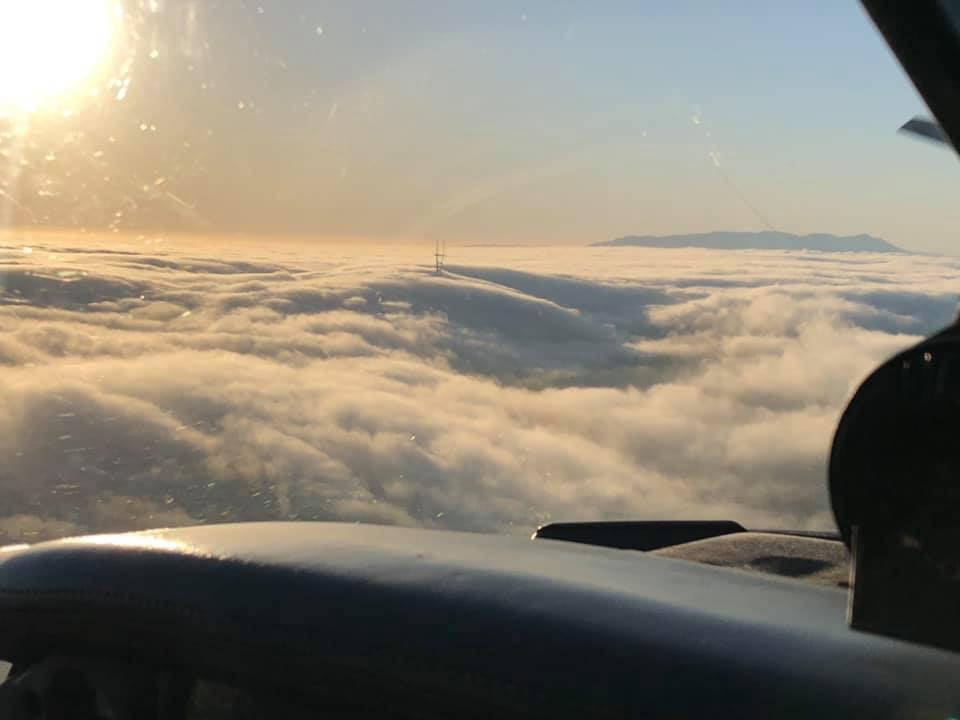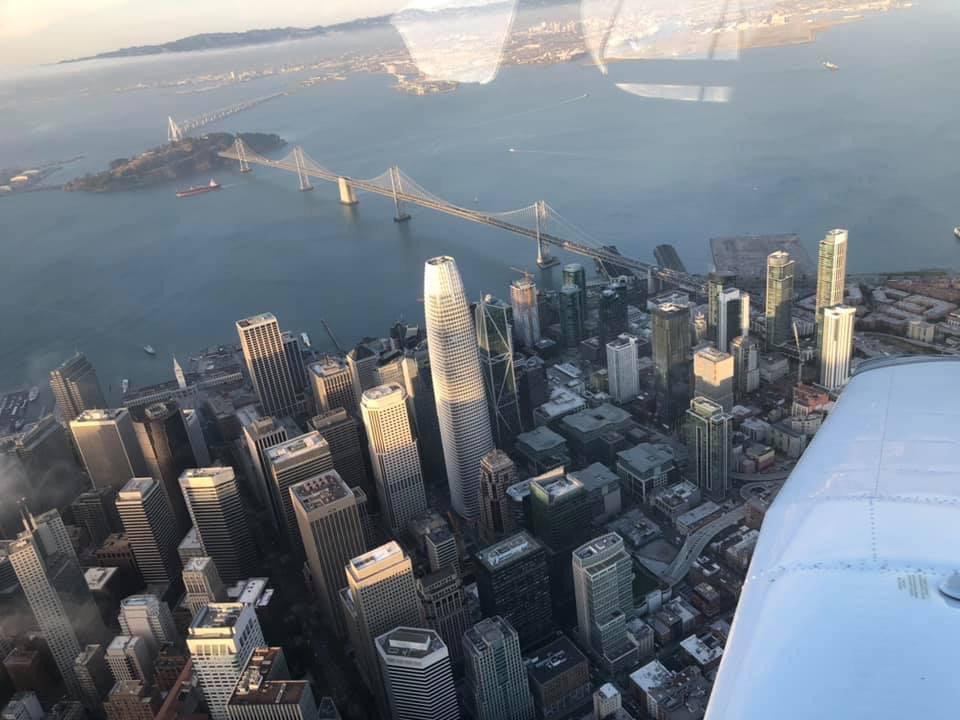 Once you are done with the tour, ask NorCal to fly direct to Napa.
They will probably squawk you VFR once over San Pablo and you can switch to Napa Tower.
From San Pablo Bay it's usually a left downwind entry for the 18s runway.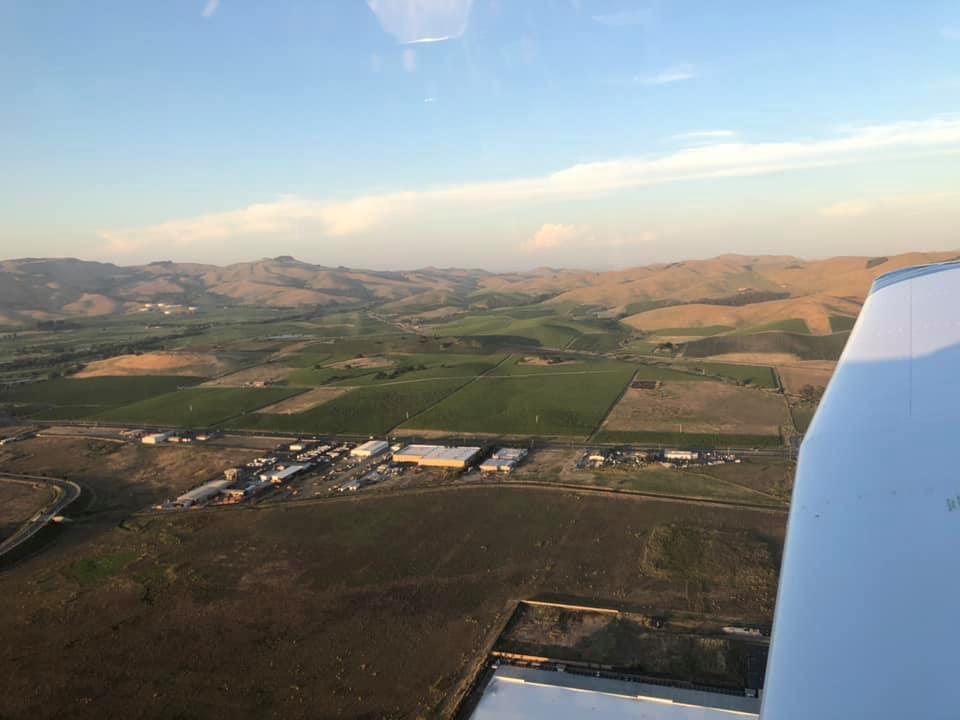 Park at the transient and if you are planning to refuel ask for the courtesy car at Lynx FBO. If not an Uber ride is very simple to catch.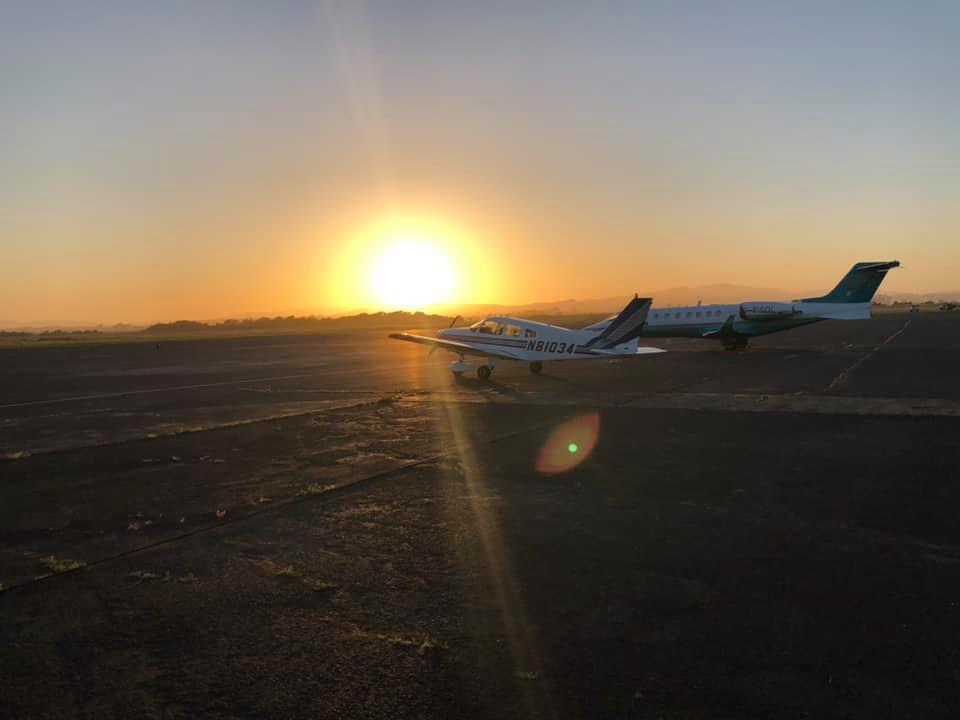 Once at the brewery if weather is warm ask to sit outside by the river and order your favorite meal.
The Arrogant Bastard Pulled Pork sandwich is delicious