The Beechcraft Duke is one of the most comfortable GA aircrafts I have flown so far. It's a twin-engine high-performance aircraft with retractable gear and pressurized cabin.
We took off from KOAK using runway 28R and with a right downwind departure we climbed to 9500ft.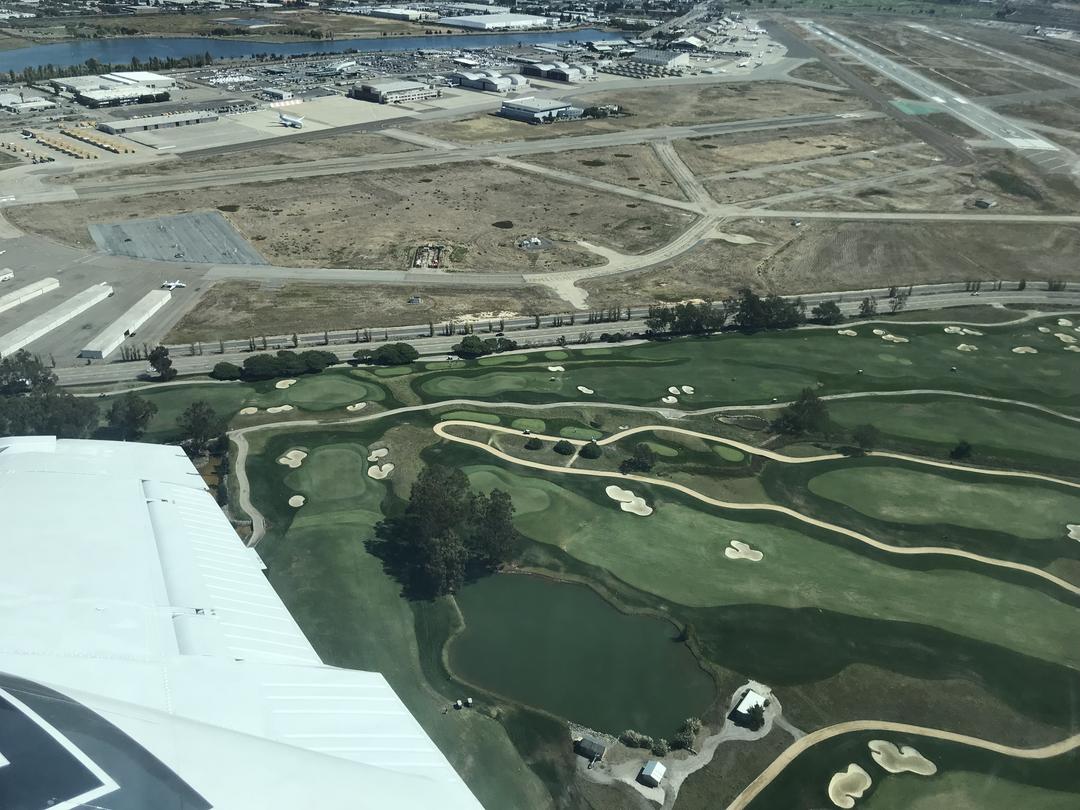 Here's a view of the cockpit, featuring the Garmin 750 and the Aspen.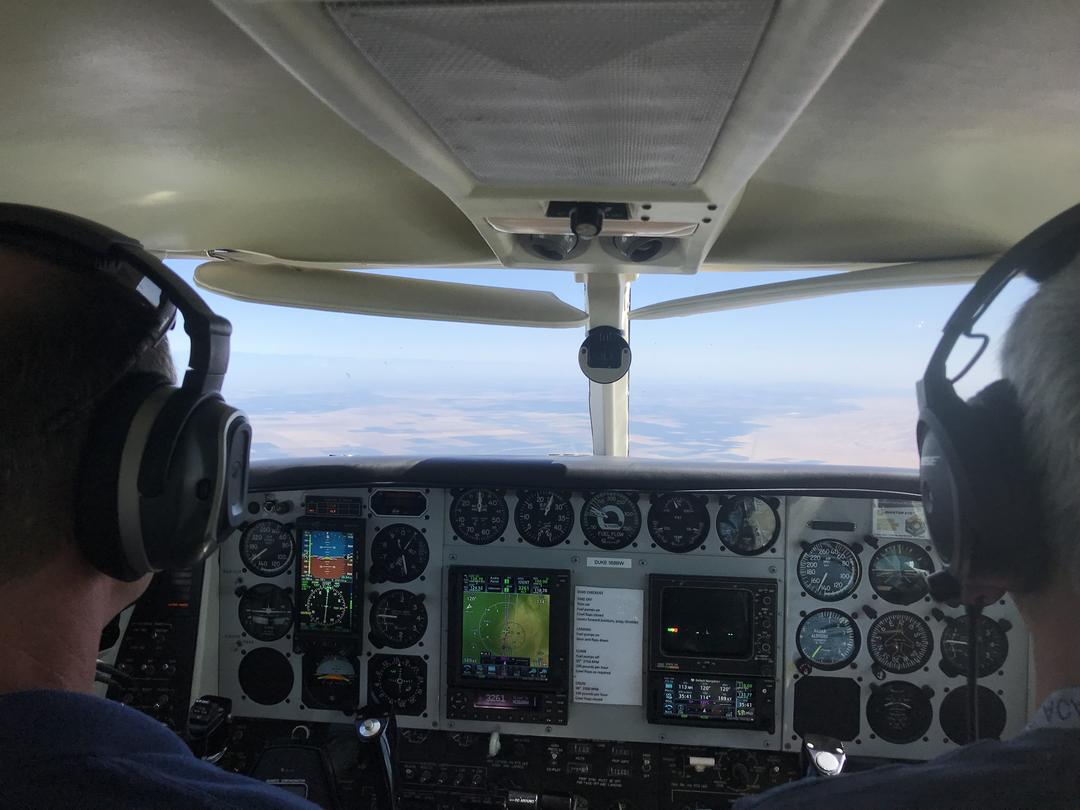 I was impressed with the cruising speed: 200 KTS ground speed with no wind. That's quite a step up from the 110-130 KTS I'm used to cruise on my flights with PA-28 or C182.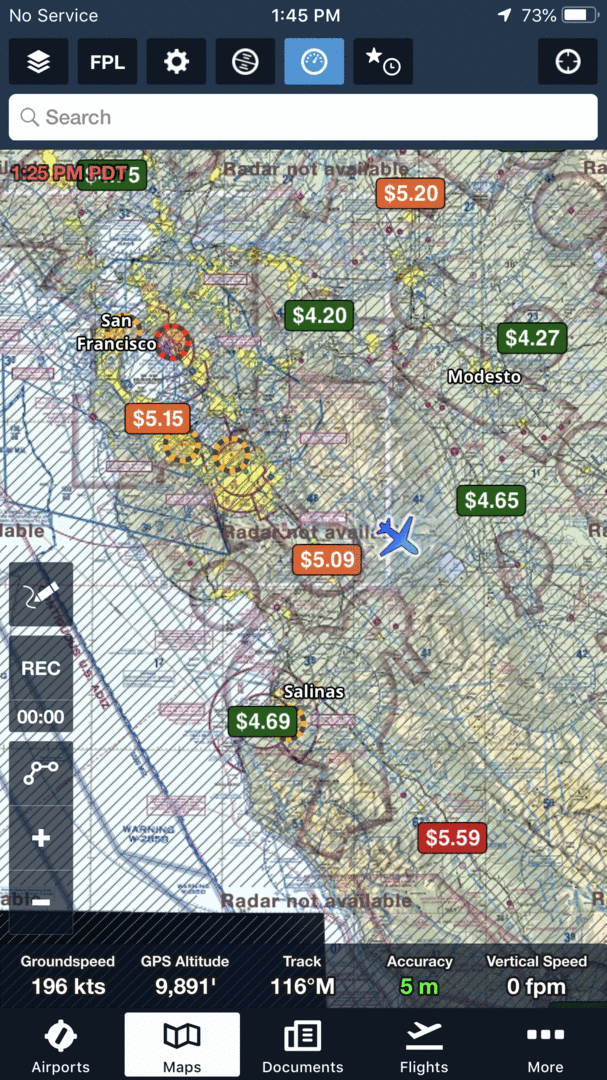 The cabin features four seats facing each other with plenty of leg room for the passengers and space for working with your laptop. There is also a foldable table if you get tired to hold your laptop and even a porta-potty underneath the rear seat...to be used only in case of absolute emergency! :-)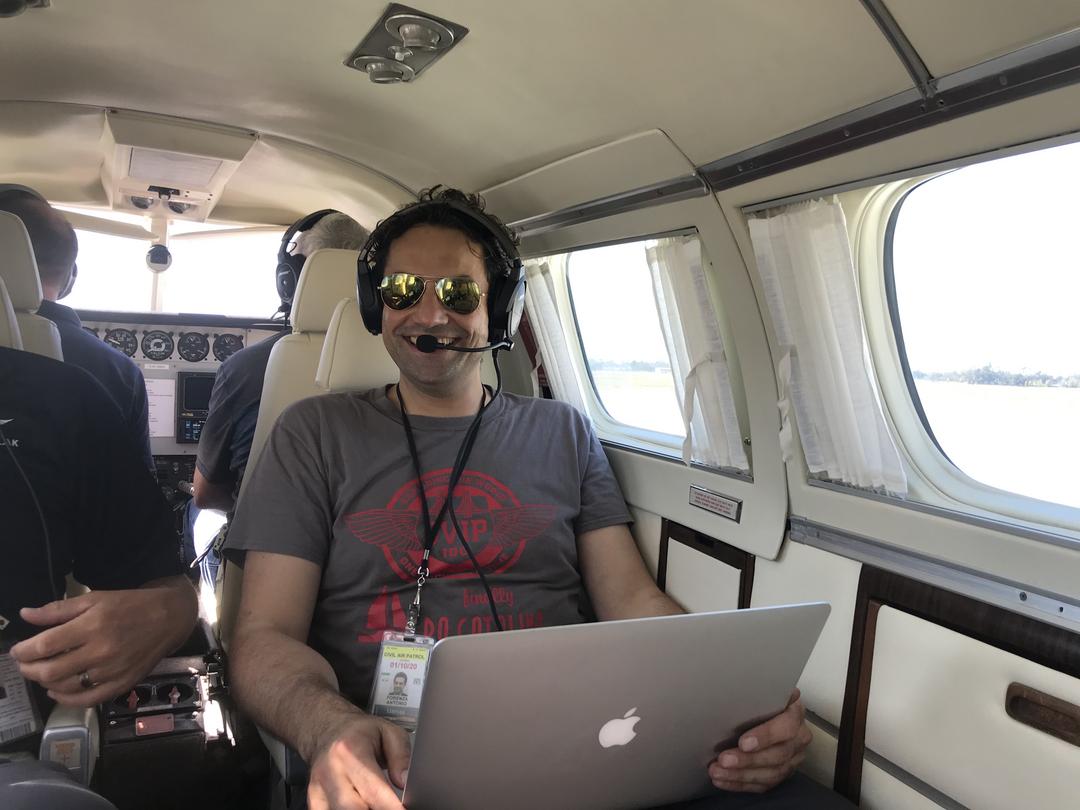 We landed at KBFL after a little over one hour flight. That's very short considering that typically it takes me two hours to fly there on the C182.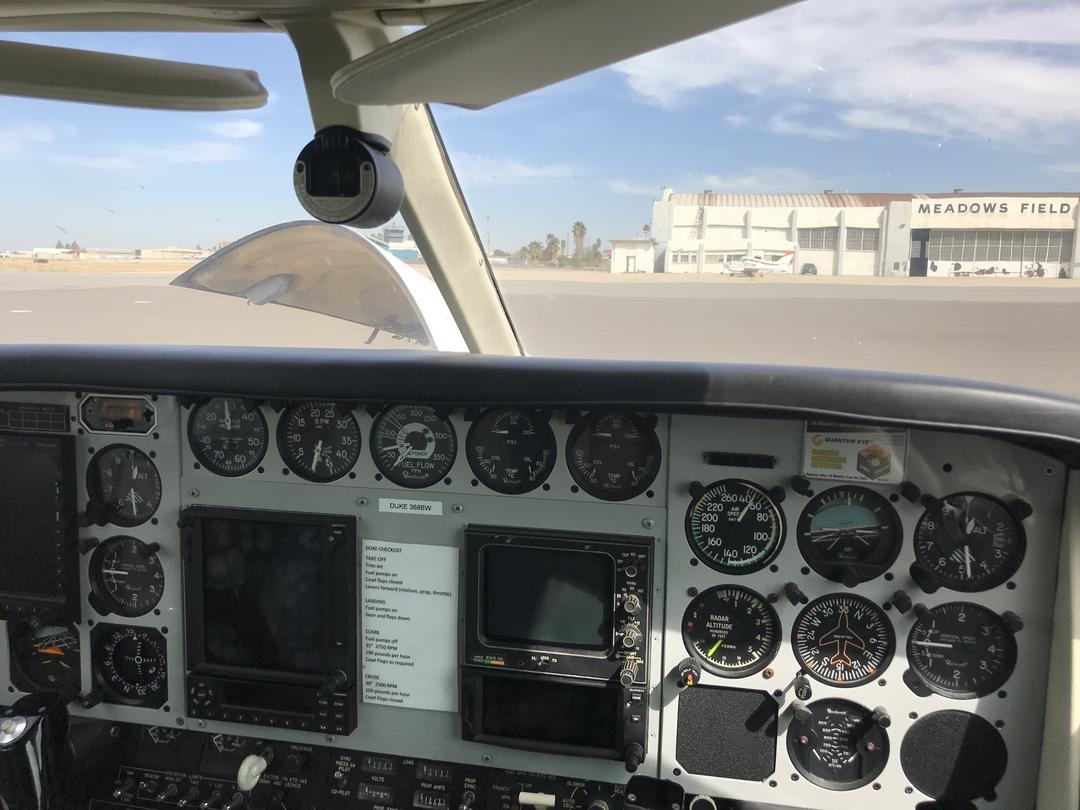 The cabin is pressurized, therefore the thick door that opens from the cabin. On the way back we cruised at 12500ft with internal pressurization of 7500ft.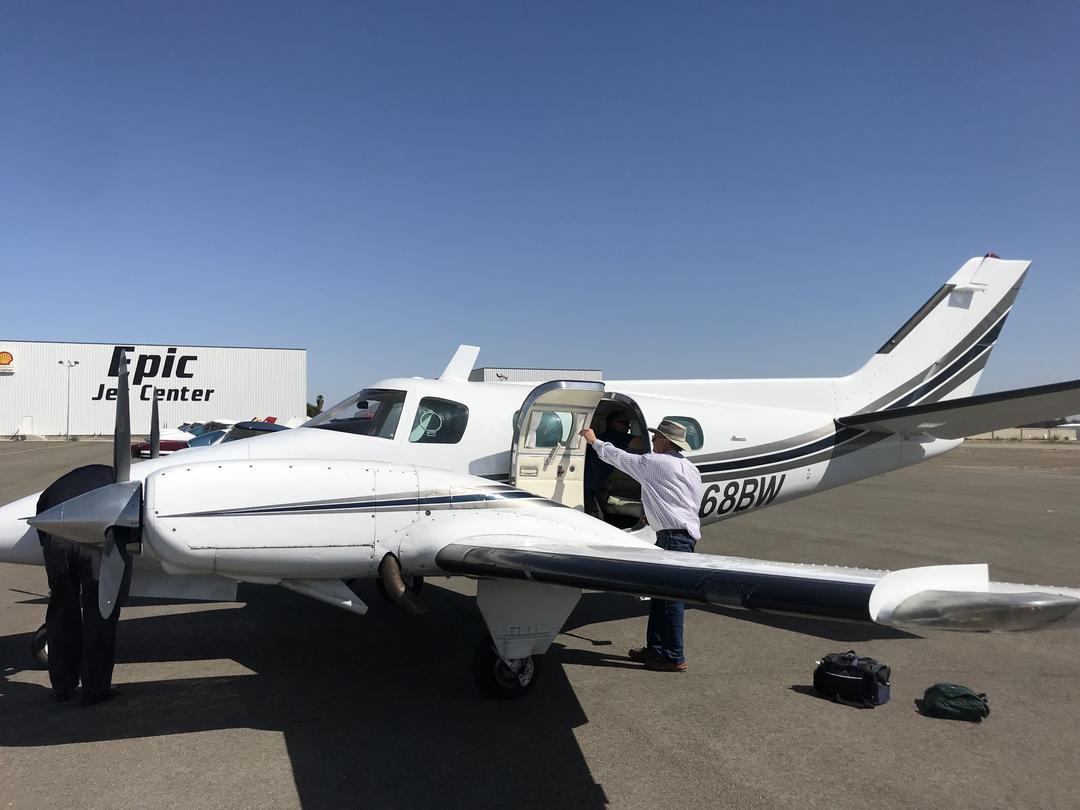 There is plenty of room for luggage. Our crew consisted of five heavy people, me being the heaviest :) Each of us carried one 30 lb luggage. With lighter passengers, you can fit up six people in the plane with small luggage.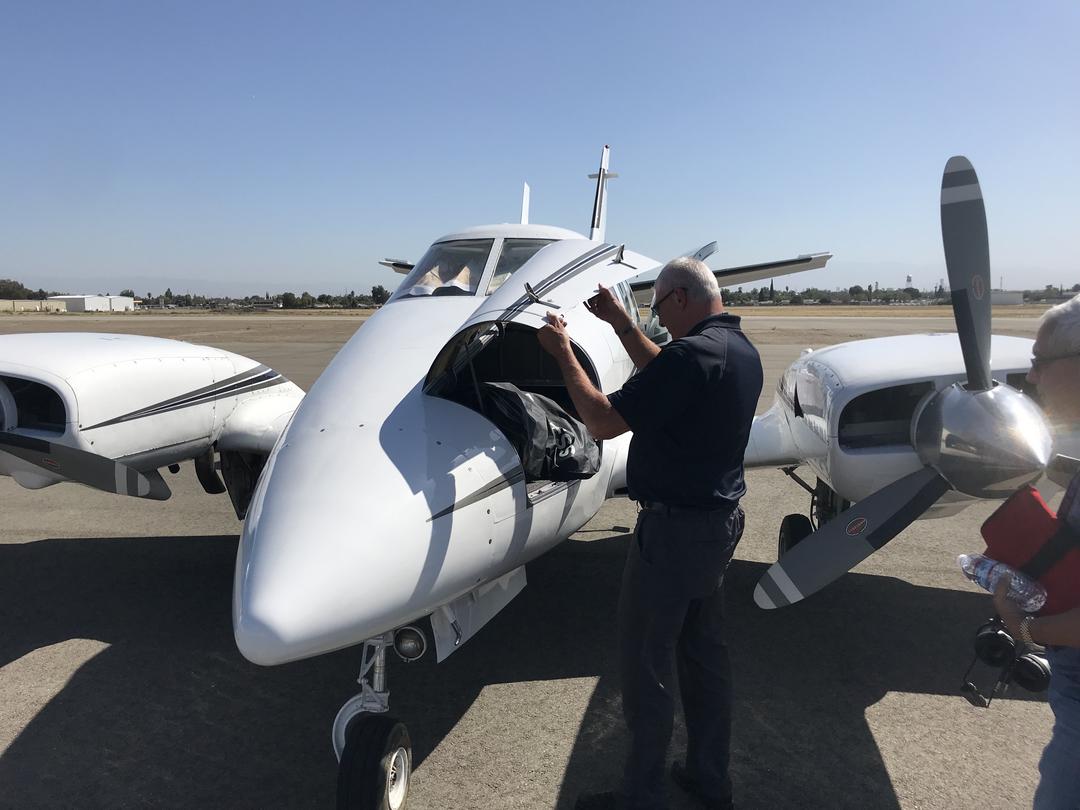 We spent two nights at Bakersfield. It's very hot down there, they say that's why it's called Bakers-Field.
Here are the happy faces of our crew ready for the flight back to Oakland.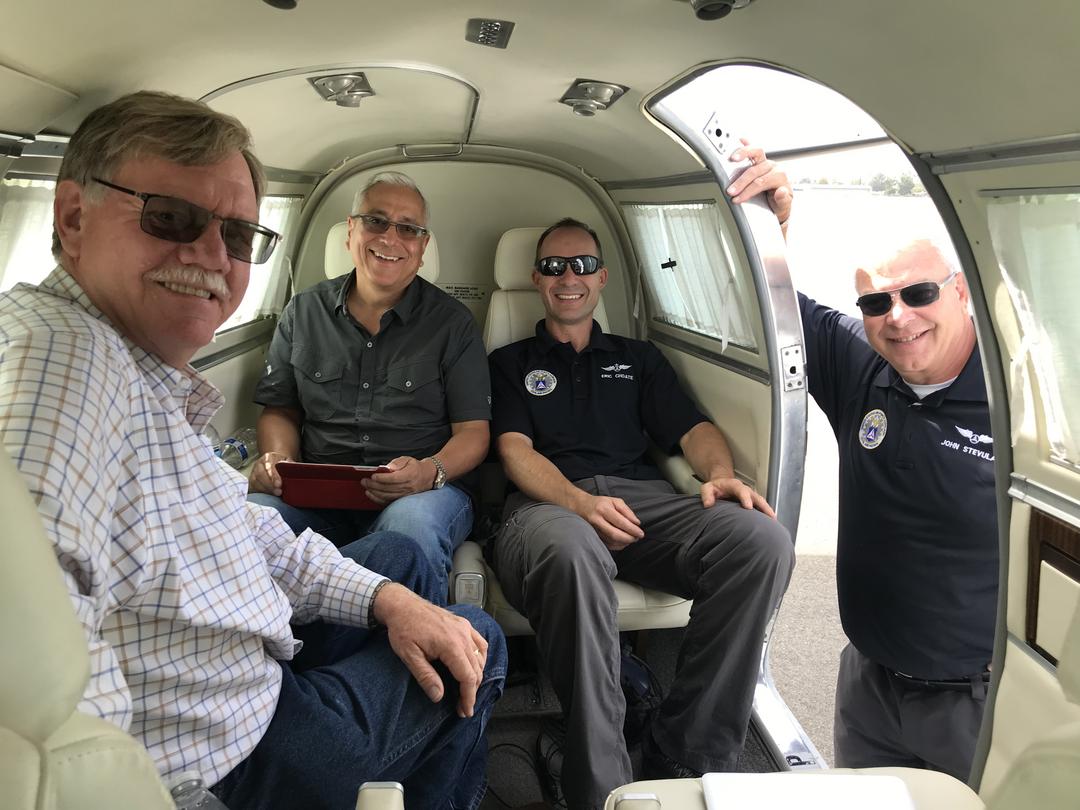 The climb was quite amazing: 130 KTS at 1000 fpm!! Quite impressive considering I'm used to 90 KTS climb on the C182.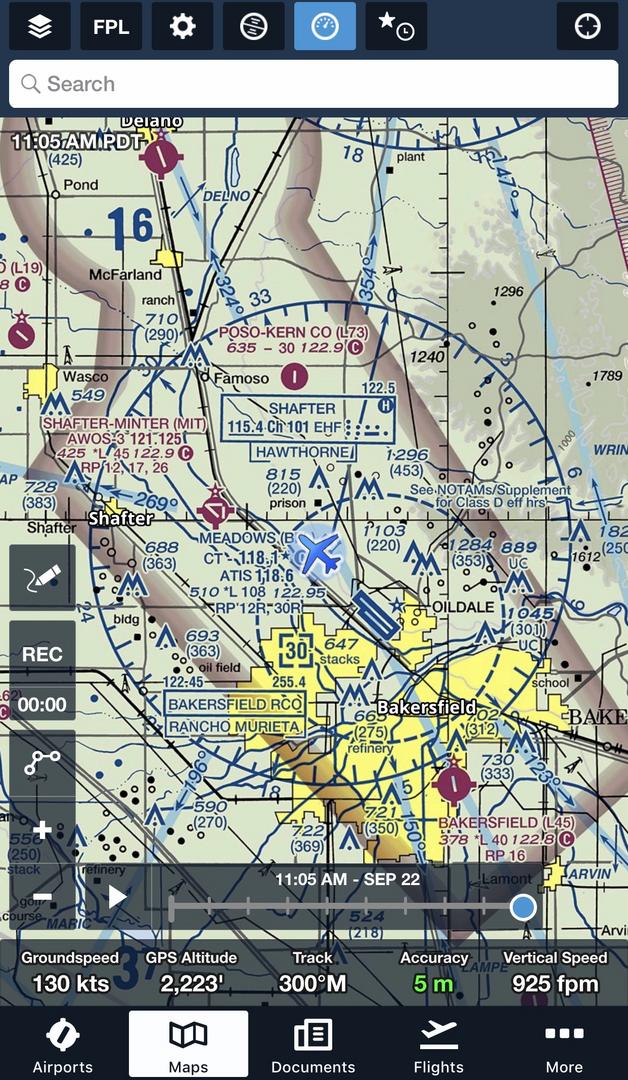 After a short one-hour flight we landed back to Oakland safely.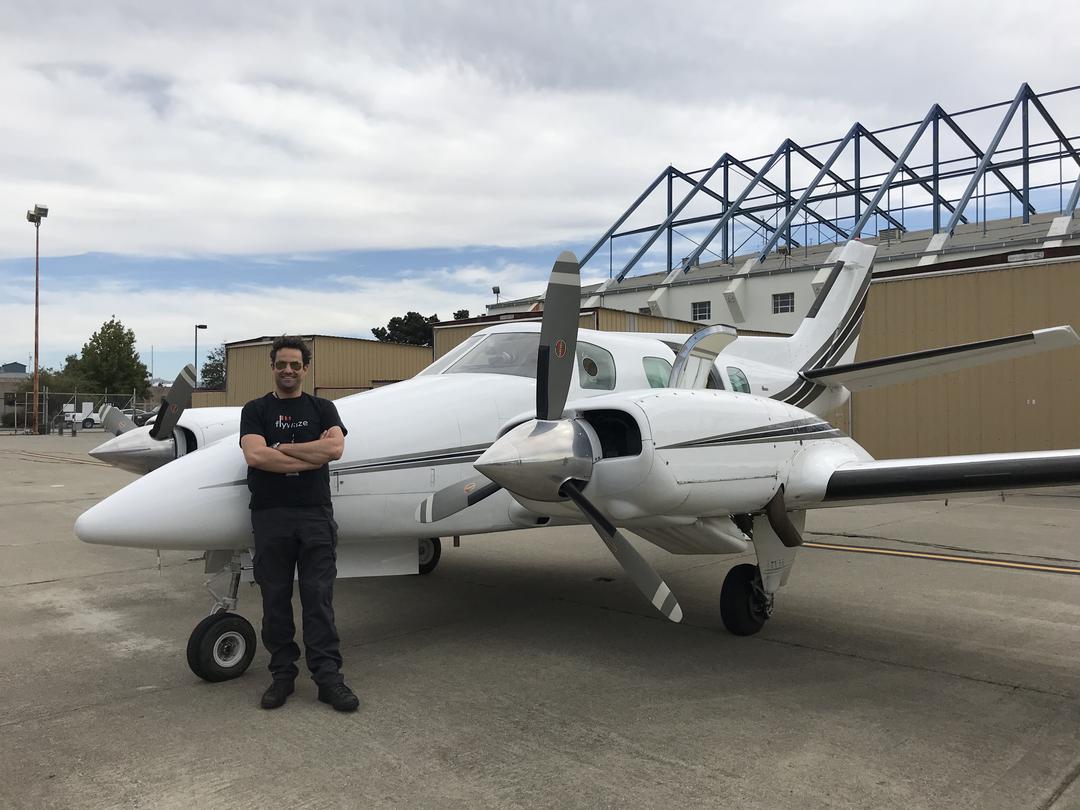 All in all, the Duke is a great aircraft for longer trips: you get to destination relatively fast, rested and without the hassle of TSA checks. Hopefully I'll get to fly it again on my next trip to Las Vegas or Los Angeles.