If you like wine but also want to experience good food and a little bit of quirky Californian history, Sonoma is your to go spot and Sonoma Skypark the best way to reach it.
DOWNLOAD THE PACK CONTENT FOR FOREFLIGHT
---
Airport: KWVI 
Route: KHWD-0Q9 
Aircraft: N733PV - C172 
Transportation: Walking Distance
Open in ForeFlight 
Skypark is a small airport at the edge of town with a beautiful approach and a lively aviation community and a lot of events.
As you enter Sonoma Valley from San Pablo bay look for a cluster of white industrial buildings. The airport is just before them. As you approach look below to discover beautiful vineyards, astonishing villas and cute ponies on short final.
With a short uber ride into town you can have nice food at the local's favorite Picazo Cafe.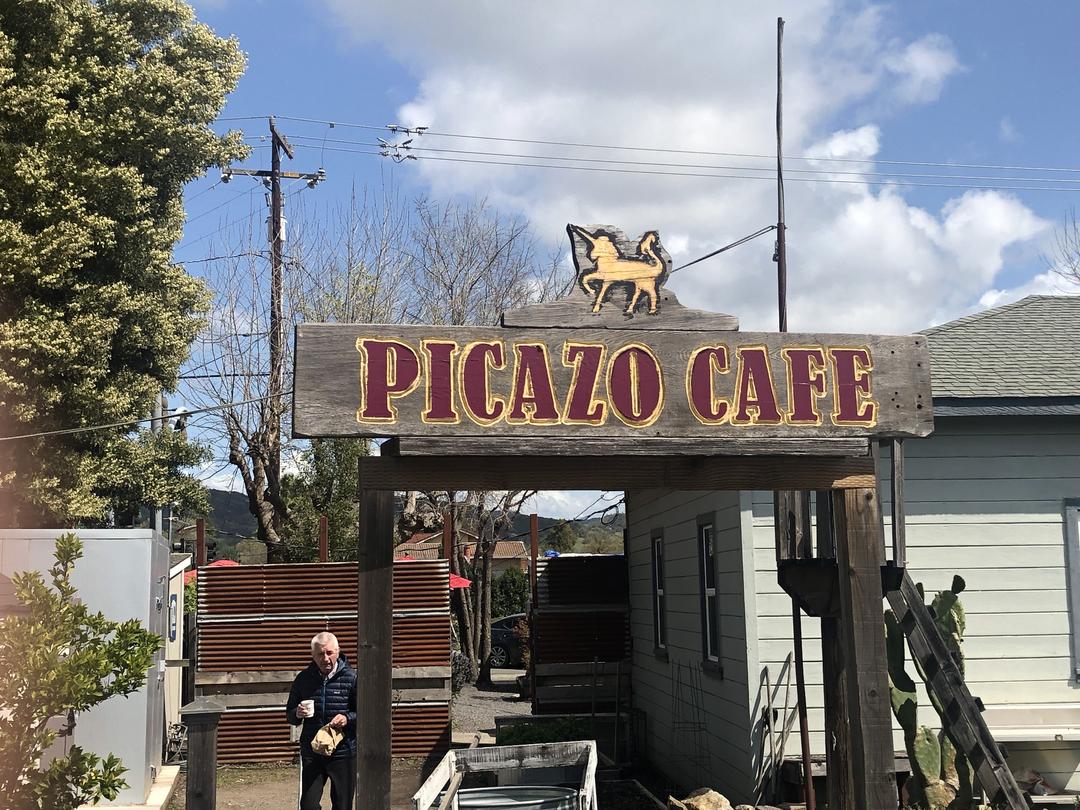 After lunch head to Sonoma Plaza for a bit of history and a nice stroll.
Get a coffee at the historic Swiss Hotel and smell the past at the Toscano Hotel next to it.